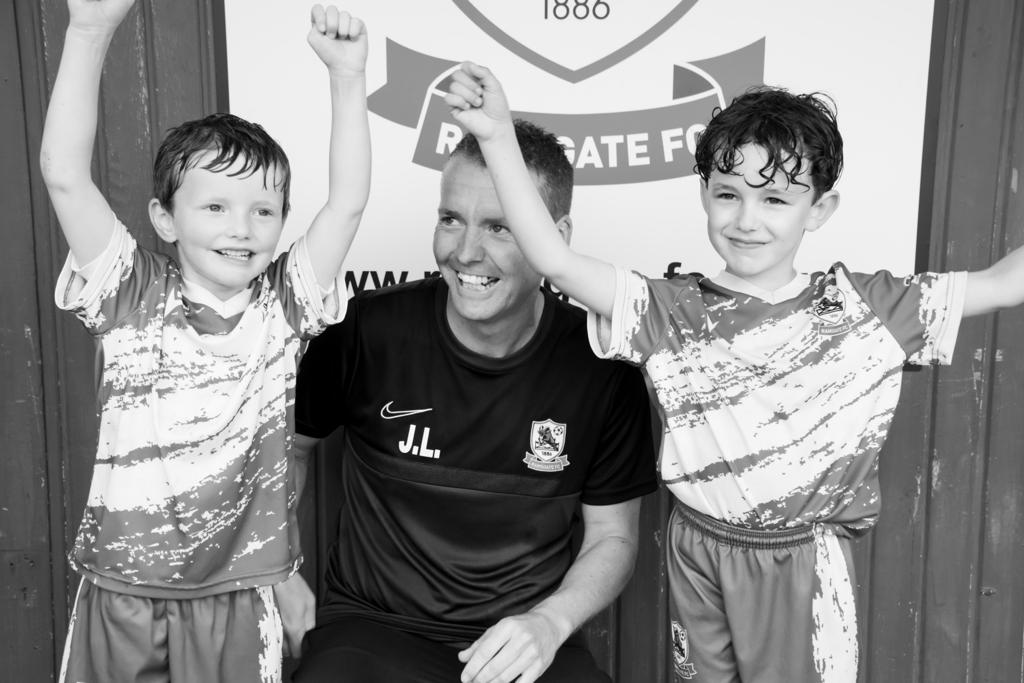 Saturdays game against Chichester not only marks our final home game of the year but is also the third anniversary of my time running the club.
People seem interested in the role of owning and being chairman of a football club and lots of people around me have encouraged me to write a piece about this three year period.
We've had a lot of success in this time that's culminated in the people of Thanet bumping into a kid wearing a Ramsgate shirt in every local Supermarket, Restaurant and Leisure centre they visit ! But, youth club mergers, 3G fund and builds, community programmes and the catering industry aren't particularly interesting subjects.
It's struck me that in this role the people around you will define the success of the club and they also provide the most interesting stories. Just days into the job I found myself, as a relatively young Chairman sitting in what is now a store room releasing expensive and experienced contracted non league players. This represented the start of a period with a playing budget that only allowed an inexperienced side. During these uncomfortable conversations It struck me just how little some players can care about a club and just days later we played against a number of former players in a home match where they shouted "shit club" as they smashed clearances out of the stadium.
Three years in and now running a 24/7 club that touches thousands of local lives everyday I'm armed with more knowledge of the non league game. The period has taught me to recruit in all areas primarily around personality traits. But, I could probably have saved a lot of time if I'd absorbed this lesson offered to me just days into the job !In fact, I'd been taught this lesson many years earlier.
Growing up with my Dad running the club I've shared many experiences on the sidelines with his off the field teams. From Chris Payne and Tom Atkins ferociously celebrating goals away at Crockenhill and Slade Green in the eighties and early nineties. To Les Kinnear scheming up ways of improving income and achieving much success with our boot fairs in the mid nineties that provided the springboard to a number of cup successes. Through to Paul Jefcoate dancing on tables as strong foundations eventually led to league successes and promotions. All the way through this timeline Martin Able and Jan Whitaker dotted I's and Crossed the administrative T's.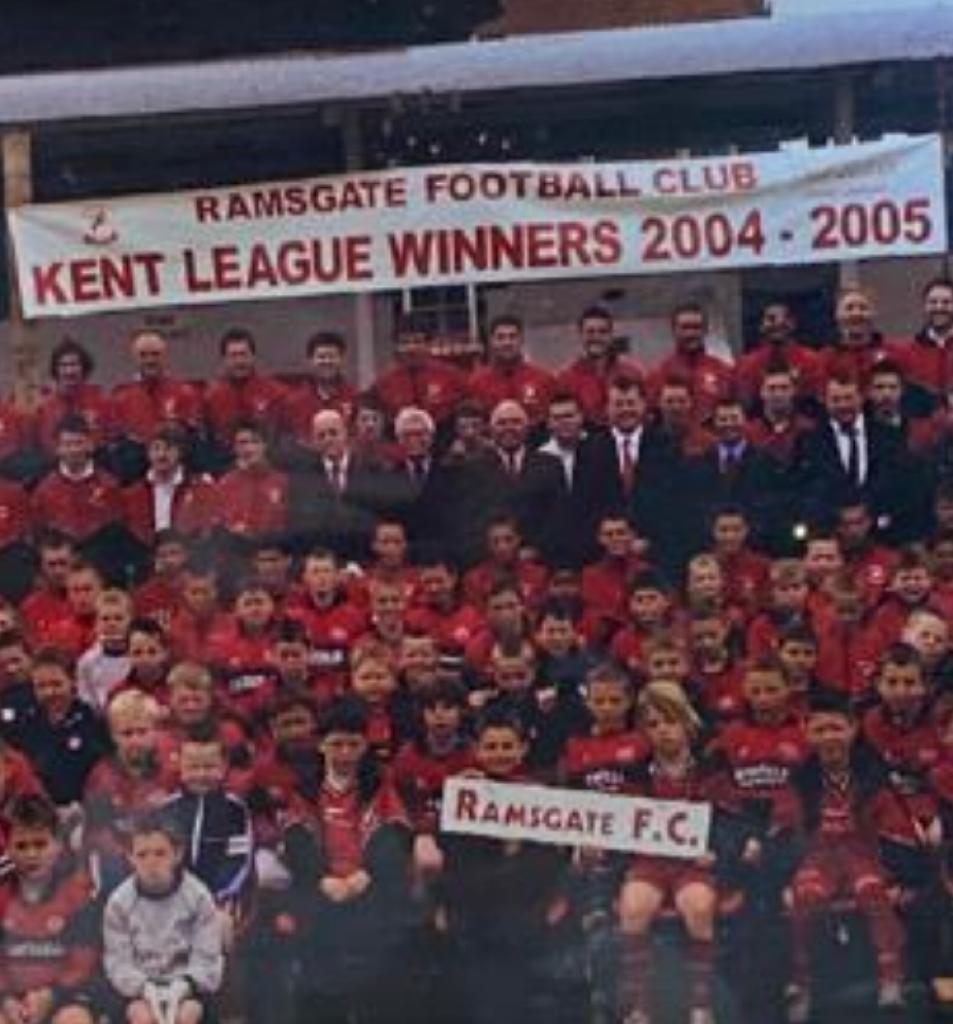 From my experience working in a people industry via training and apprenticeships I had quickly realised the great power and potential that existed in the club as a community asset.
On the pitch however I struggled to find the connection as our young and extremely inexperienced side lost game after game and we joked that I was almost certainly the countries most unsuccessful chairman!
Then on a winters afternoon in East Grinstead the connection between on and off field success struck me. 2-1 down with ten minutes left in a relegation six pointer I'd all but conceded that we'd be rebuilding from the Kent league but with just eight minutes left Tyrell Mitford equalised from the spot which allowed the possibility of a point away at the Wasps that offered salvation from the inevitable. In a desperate attempt to wish away the final eight minutes of the match I walked towards the club house and absent mindlessly past a group representing the club. Continuing to pace around I found myself by the corner flag and looked up to see Ashley Miller through on goal and unleash the winner into the top corner of the net.
I have a tendency to over estimate my athletic ability but as I landed from my thirty foot jump and the feral roar died in my throat I looked over at the group I'd just meandered past who remained unmoved. Again, a voice in my head asked what would happen if there were many of us leaping around breaking Olympic records as Ramsgate scored late winners. Just as Rob Butler aka the Ramsgate Raider was doing at the other end of the GAC stadium.
Just three years later and after all the building, funding, merging and catering the thought hit me again but this time as the crazed scream of Ian Health and 850 other local people leaped high into the air of the WW Martin Community Stadium as Jack Paxman scored the winner for the top of the table Rams against second placed Ashford.
My family listen to endless football conversations on loudspeaker as we drive around our daily lives. Often irritated as they want their music to be playing. But, after the first conversation that my eldest lad over heard me have with Steve Lovell and before he'd become manager Dills said to me "Dad wouldn't it be nice to win with a man as nice as that." Steve accepted the job later that day.
It makes me laugh as I listened to those conversations as a child myself in my Dad's car as he endlessly discussed the club with Jan and many others throughout my childhood. I've no doubt that those experiences and the thousands of Ramsgate games that I've watched with my family from the sidelines over the decades have helped formulate my views. Particularly that you can never guarantee anything in football but with the people we have around us now we've given ourselves a fighting chance at success.
Just next week we run one of the countries largest haf programmes with 400 local youngsters enjoying exercise, hot meals and Christmas fun with us. To make these programmes run successfully we need everyone of these great people at the top of their game.
What I've really learnt in three years is that good people who care are what make a football club and I'd like to thank everyone involved as supporters, coaches, players, sponsors, volunteers and all for their help making us become what we are today.
The recent purchase of the ground and with it the exciting ideas for a new stand give reason for optimism that we can kick on again. But right now it's nice to just soak up how far we've come together in such a short space of time.
Come on you Rams!
James