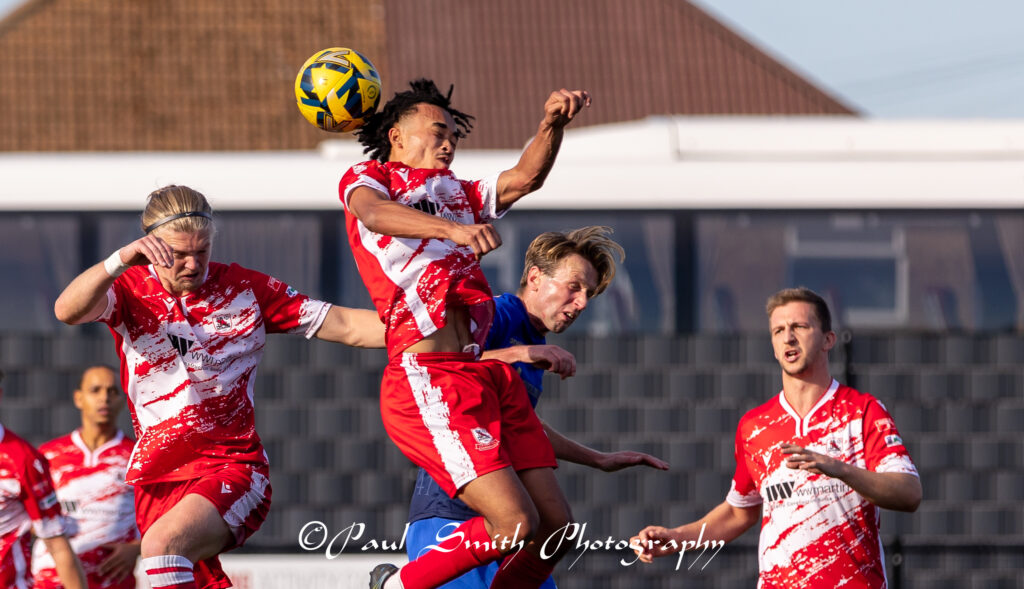 Ramsgate fans have voted TJ Jadama the player of the month for September.
TJ who has recently committed his future to the club came off the bench to inspire a comeback from 0-1 down to a 2-1 victory against Hythe at the beginning of the month before a strong performance at home against Lancing.
He then capped off an impressive month by scoring in successive games against Faversham in the league and Hythe in the Velocity trophy.
On receiving the award TJ said "Firstly thanks for the award. I love playing and coaching here at the Rams and getting voted for player of the month this means I'm doing something right within the club, so hopefully I continue to play well and do the right things now and in the future. We've started this season well I think but there is a lot more to come for us on the pitch, we have got so much potential in this club and I'm sure we will get even better as more games come along" JADS 20 👍🏾