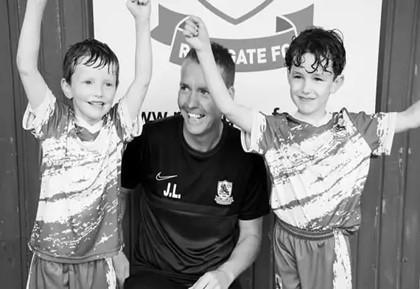 Today we welcome Northwood Football Club for our FA Trophy fixture.
Since our big win at Chatham last week a phrase that has come up in conversation numerous times is "All ships rise with the tide". I thought it might be of interest to explain why.
As most are aware, since Dec 2019 we have embarked on a journey of creating a relationship with as many local family's as possible. We have done this by installing first class facility's that have attracted many youth players and expanded our ability to offer community programmes.
The success of this journey has exceeded everyone's expectation and we are now one of non league's most supported teams with local children idolising our players, even over premier league stars.
More importantly, in this time we've taught children how to swim, flown them around Thanet in helicopters and enjoyed Christmas ice skating with them !
One of the building blocks of creating this relationship with local family's has been our policy to reduce entry prices and on some occasions offer matches as completely free to all. Whilst also offering additional services for kids at matches. This caused much discussion in the non league community with many claiming it to be financially imprudent (perhaps not quite phrased in that way!).I
t's with a great sense of pride from within our team that we now see more and more non league side's adapting to these principles. The result should be increased attendances at all clubs which will mean that more family's will benefit from being part of the non league community. I'm sure that they will find the inclusive nature of our world, where everyone can mix with players after the game, a far more enjoyable day out than having to break the bank to further the corporate goals of the premier league.
September is an unusual month for the club because it will include at least five cup games and potentially no league games at all.
Next week our attentions turns to the FA Cup and spaces are still available on the coach which can be booked by contacting Steve on 07508 364101.
Please note that due to our opponents groundshare at Bromley FC the game will be on Sunday 17th September at 3pm
.I hope that you enjoy the game Come on you Rams!
James