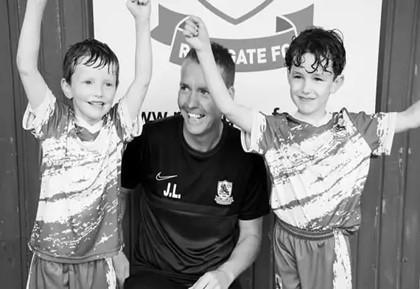 Today see's league football back at the stadium after what feels like a very long time since our play off penalty defeat !
During pre season we have been the focus of much online attention regarding the squad that we have put together.
You will not find a harder working club in non league football with us being operational almost 24/7 across a huge range of activities. As a result the club is now completely self sustaining and we are very proud to have created a squad packed with some of the areas best players, within this parameter.
Many of you will have seen our summers community programme highlights on social media. I am immensely proud of these programmes and watching those 100 odd kids going on helicopter flights is probably the highlight of my time at the club.
Football is fickle and all of our successes off the pitch does not guarantee the same on it. However, we can promise lots of exciting moments that we will enjoy together, in big numbers.
We've all worked hard to make our club self sustaining and vibrant. No group more so than our haf team who will all be at the game today to enjoy a staff party. I hope they have a great day and see a positive home result.
Come on you Rams!
James