It was disappointment in the end for a brave Ramsgate team as Jamie Coyle's men bowed out at the semi final stage of the playoffs against Hythe Town in front of over 1100 fans at the WW Martin Community Stadium.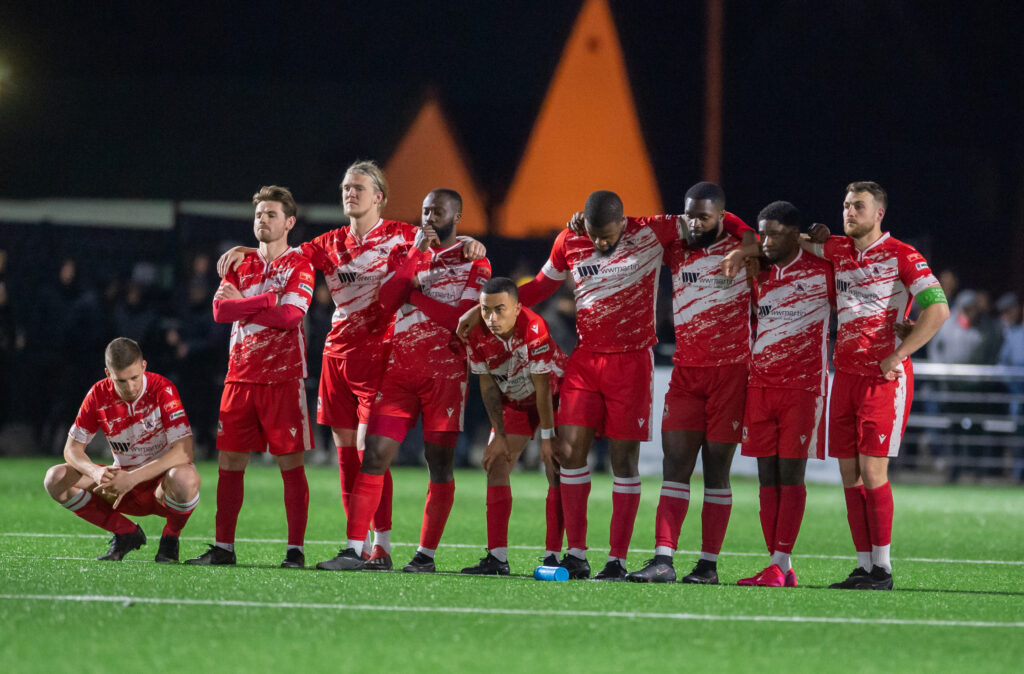 A raucous crowd greeted the Rams players to the field as supporters of all ages sang the teams name and waited in anticipation of an enthralling game.
The first half was a cagey affair but Ramsgate did have the best two chances with two delightful crosses from Mcintyre headed over by Jadama and Olomowewe respectively and the teams went in level at the break.
The second half continued in much the same way as Paxman drew a reflex save from Phillips on the hour before Hythe thought they had the lead as a free kick was just cleared off the line and the visitors protests were waved away.
The game headed into extra time and Ramsgate took the lead as Jadama found Osinfolarin who made no mistake inside the box.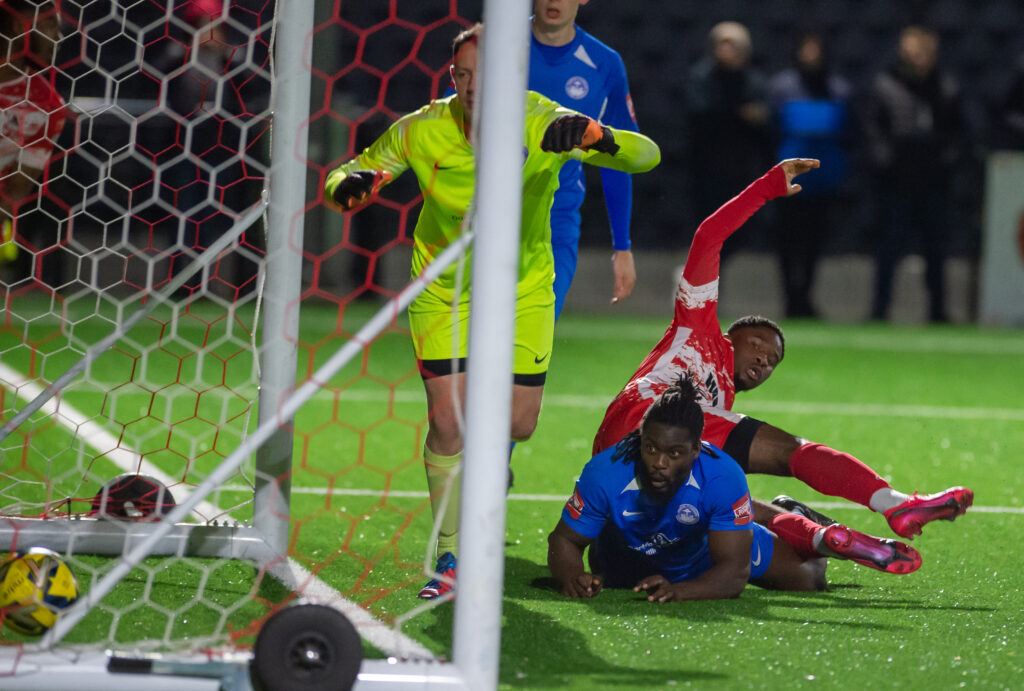 Just four minutes later and Hythe were level as Patrick Lee was adjudged to have felled Carney-Bryan in the area and Frannie Collin smashed home the resulting penalty which meant the game was heading into penalties.
Hythe managed to convert their first 4 penalties and the unfortunate Miller and Osinfolarin had efforts saved which meant Hythe won 4-3 and progress to the final.
It has been an incredible season for the club with regularly over 1000 fans packing into Southwood to roar the team on and some brilliant performances resulting in a second place finish and ending as the leagues top scorers.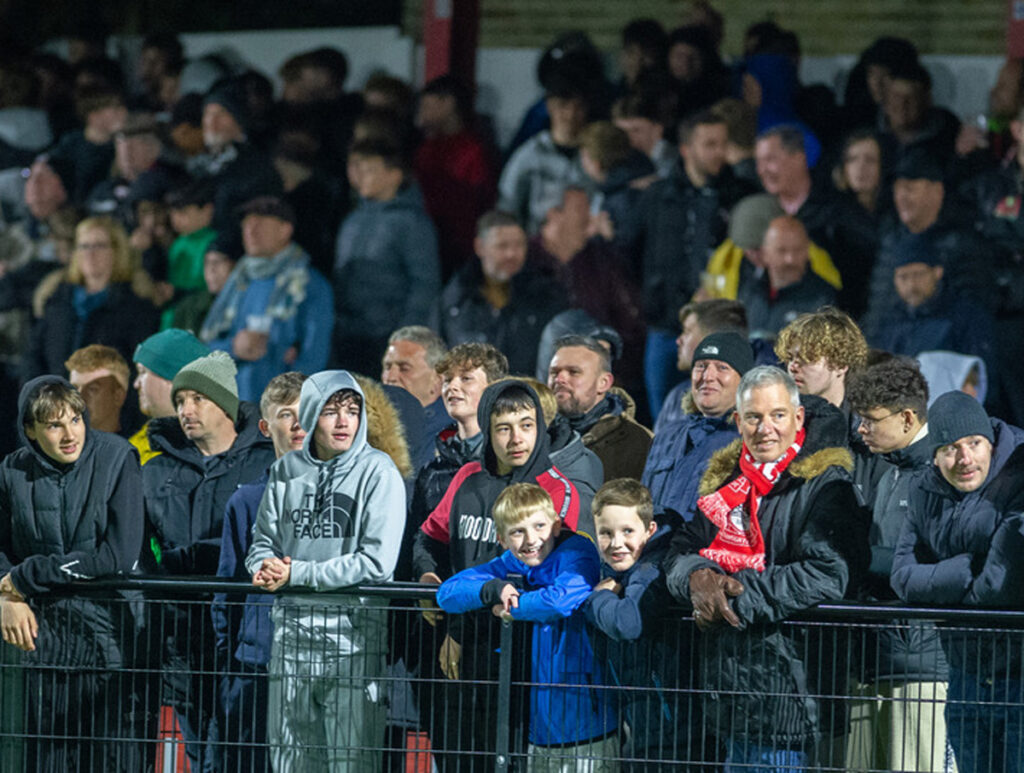 Off the pitch we have secured the freehold for the stadium from the council meaning we can continue to welcome our community into the club.
We have run successful HAF programs at 5 different sites providing excercise, activities and hot food for over 1000 children, put on free soccer schools to help out parents when schools were closed and run several volunteer events.
Overall this season has been a success, our progress on the pitch is not over it is just delayed and off the pitch we will continue to grow and do everything we can to help our community and ensure Thanet prospers.
Thank you for your amazing support
"In this together"