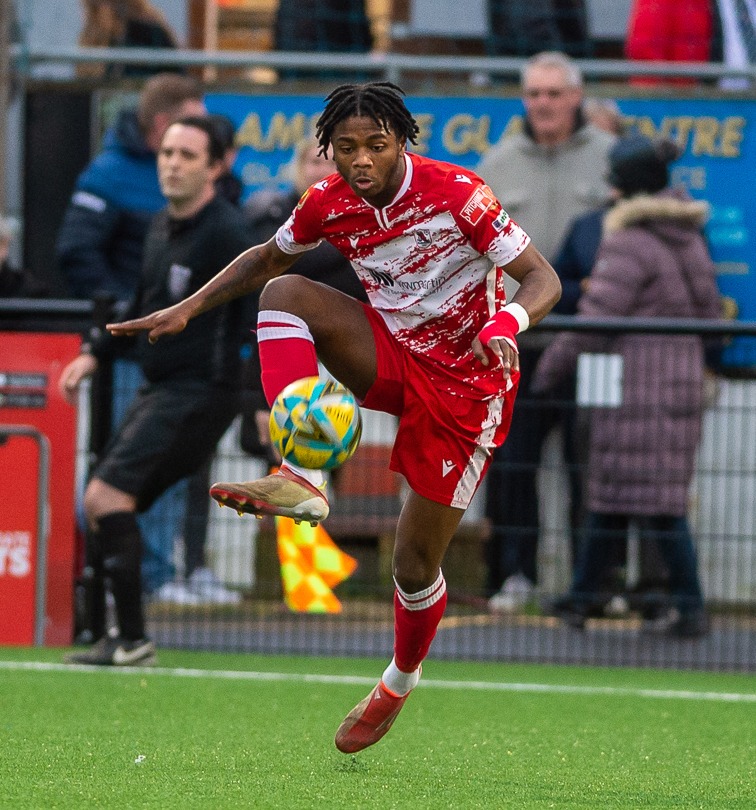 Young striker Josh Ajayi has left the club to join Dover.
Josh has been with us for over two years having joined in October 2020 from Crystal Palace under 18's. We are ambitious for both the club and our young players to move through the football pyramid and we are proud to see the young man who arrived for our away game at Burgess Hill on 24th October 2020 having just been released by Palace move up into the Conference South. None of the Ramsgate fans present that day will forget his scintilating debut where we were first treated to watch him cut in off the wing and bend the ball into the corner of the goal, a trick he would repeat for us many times over the coming months. In fact many of his 28 goals for the club were scored in exactly this way. With one particularly hot streak resulting in premier league interest this time last year !
Josh became a real fans favourite at the club, working as a coach on our soccer schools and always having time for his young fans.
We will watch Josh's career with great interest. The club has grown hugely since he joined which was at the end of some difficult seasons where points were hard to come by. He now leaves with us top of the league, having contributed greatly.
Good luck Josh Ajayi !