Longest serving player Ashley Miller has pledged his future to Ramsgate Football Club by putting pen to paper and signed a contract that will keep him at the WW Martin Community Stadium.
Miller has been a fans favourite at the club for over ten years having first joined in 2012 on loan from Gillingham, where he had made his first team debut against Wycombe Wanderers at just 16-years-old
Upon signing Miller said "I am delighted to sign a contract with Ramsgate, a club I have been at for a few years and a place I feel really settled.
"The club has big ambitions and I'm delighted to be part of that, as a team we're working really hard to achieve our goals for the season and hopefully we can do it this year."
Despite being linked with several Premier League clubs over the following couple of seasons, including Roy Hodgson's Liverpool, the former Dover Grammar School pupil left England in 2014 and played for South West Florida.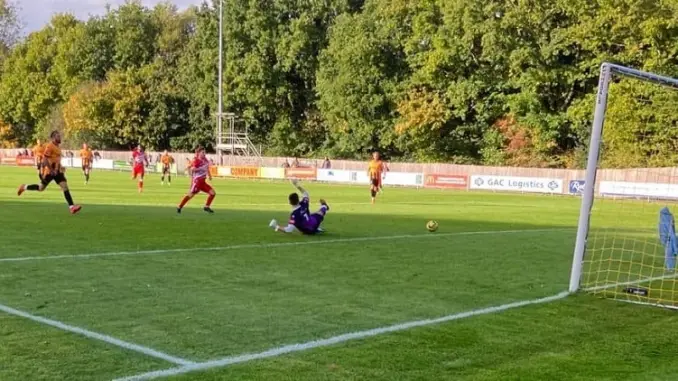 On his return to the UK Miller joined Maidstone United and also featured for Hythe Town and Folkestone Invicta before returning to The Rams in 2016 on loan.
The 28-year-old signed permanently in 2019 and has been a key figure at the club since. The 5″7′ centre-forward has enjoyed greater returns over the last 12 months and thrived playing in a front two, scoring 21 goals in his last 50 matches