Rams hand out 9 senior debuts in league cup tie
Congratulations to the u23 management team Sean Hill and Mark Buckingham as 9 of their u23 squad made their senior debuts against Ashford yesterday.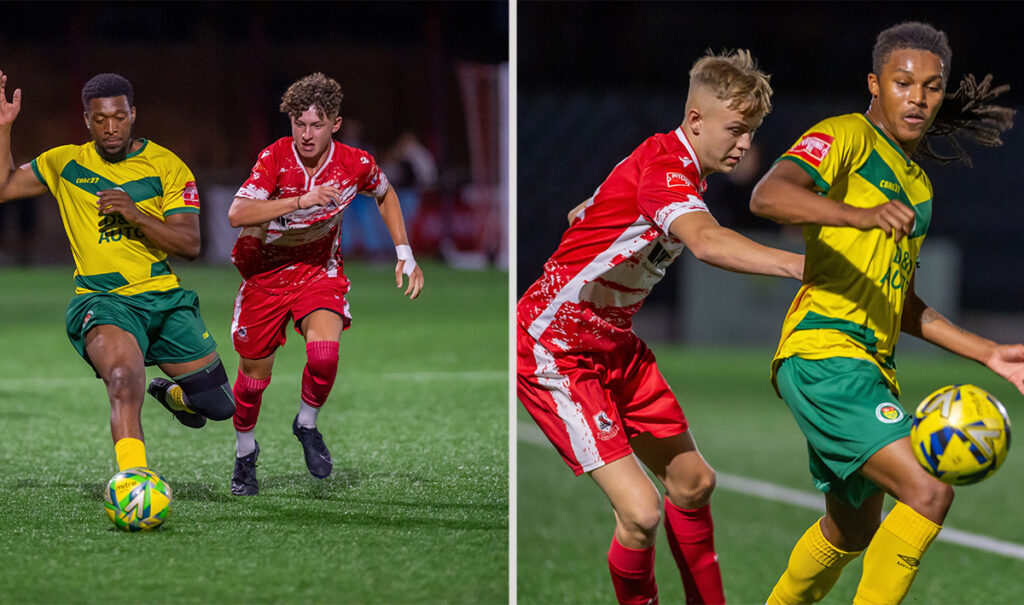 Wes Hennessey led the line strongly carving out numerous opportunities including his 38th minute goal. 17 year old Archie Simmons look assured between the sticks whilst 16 year old Finn Bough and 17 Louie Procopi both gave strong performances from the full back positions. Zack Jobe showed his pace and power before being replaced on 75 minutes whilst 17 year old Tom Brisley put in a solid second half performance at right back. Leo Todd, Harry Sharman and Jack Hawkins all made their senior bows through the second half and their efforts almost produced an equaliser before a last kick wonder strike from the half way line added a bit of gloss to the score.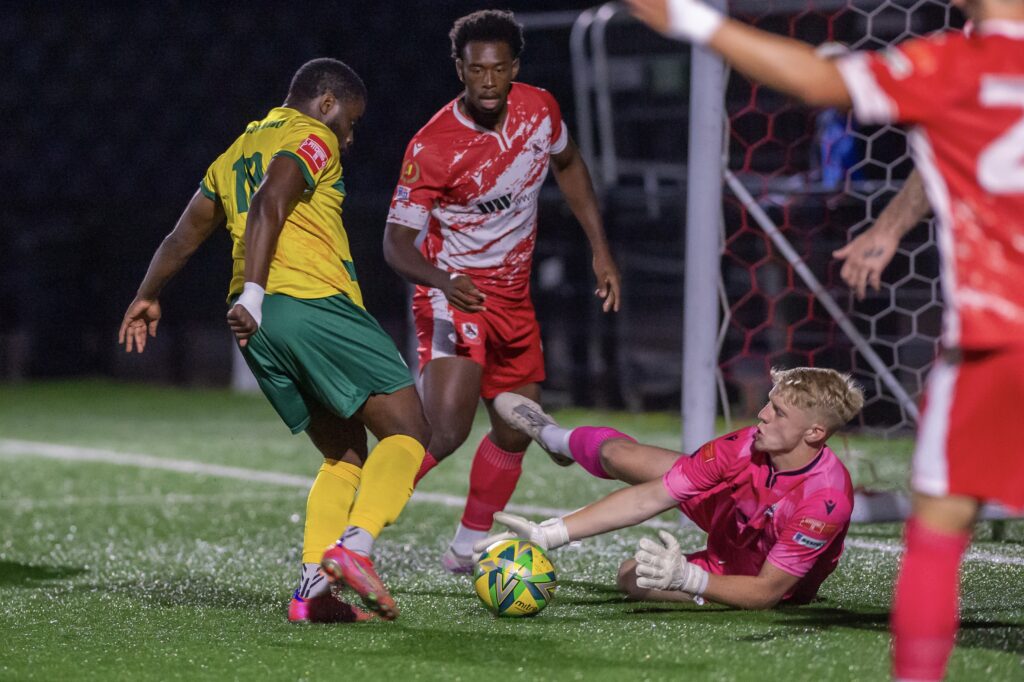 A fantatic evening for the club with our Thanet based youngsters competing against a strong Ashford side. The future certainly looks bright with the likes of Tristan Holden, Essa Jadama, Leo Moore, Harrison Pettit, Riley Twyman, Sweetingham, Hulme, Goulette and more all strongly competing for places.
Photo Credit: Ian Scammell of www.oysterbayphotography.co.uk